The public can download the Security Bureau Mobile App, "Safeguard HK", from Google Play and Apple App Store for free.


This App is a one-stop platform providing useful information on safeguarding life and property in daily lives and while travelling, including:


| | |
| --- | --- |
| • | instant updates of Outbound Travel Alerts; |
| • | commonly used travel phrases and vocabularies in 20 languages (with auto speech function), including Arabic, Czech, Dutch, English, Finnish, French, German, Hindi, Indonesian, Italian, Japanese, Korean, Polish, Portuguese, Putonghua, Russian, Spanish, Swedish, Thai and Turkish; |
| • | contact information of Chinese Embassies and Consulates |
| • | Hiker Tracking Service: Hikers may switch on this function and register with the mobile phone number. This will enable the app to temporarily record and track the user's location using GPS for the next 24 hours. Should there be any accident during the hike, the emergency rescue parties can locate the user with the registered mobile phone number to facilitate rescue operation1; |
| • | push notifications on Outbound Travel Alert, specific traffic arrangement, weather warning and emergency alert; |
| • | information on controlled and prohibited articles for export and import; |
| • | land boundary control points waiting time; |
| • | first aid procedures; |
| • | SOS Tool Box which provides emergency help tools like "Safety Check", SOS whistle and SOS flashlight |
| • | real time weather information; |
| • | emergency rescue helplines; |
| • | location of nearby police stations, accident & emergency departments, general out-patient clinics, country park first aid stations and help stations for emergencies; |
| • | information on prevalent crime and scam prevention advice; and |
| • | "SB Journal" for sharing the stories and highlights of the disciplined forces. |
The App supports English, Traditional Chinese and Simplified Chinese. Please download the App at Google Play or Apple App Store.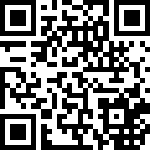 Note
The system requirements of "Safeguard HK" mobile application are -
System : Android 4.1 or above, iOS 8 or above
Network : Internet access through WiFi or mobile data network
Language : English, Traditional Chinese, Simplified Chinese




1 Hiker Tracking Service is developed and owned by the Communications Association of Hong Kong.